---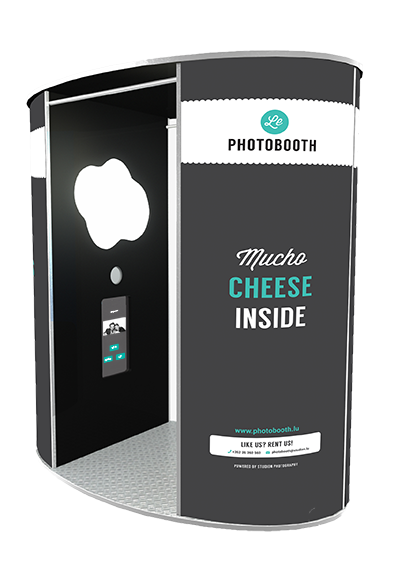 ---
---
The Photobooth
It's easy to have a great party: hire our photomaton to entertain your guests for hours. There's a little bit of magic inside our photo booths, something that makes everyone laugh and have a good time. Change the appearance of the booth, the prints and the menu for an entirely personal photobooth experience. Use it to market your brand and to create buzz on social media thanks to our sharing options.
---
---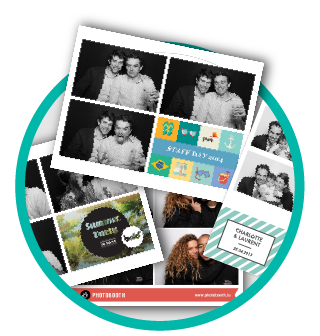 The Prints
Our prints are the ultimate event souvenirs. You can change the number of photos, the layout, the colours and the design for a truly memorable gift.
---
---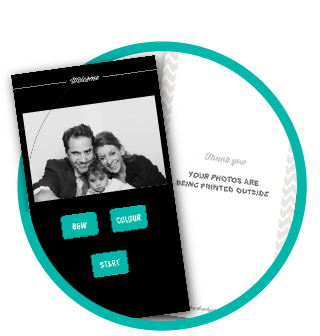 The Interface
Our easy to use touch-screen menu can be fully customized with your logo or graphics. Our designers will make sure everything looks tip-top.
---
---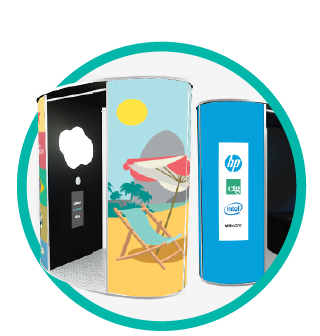 The Booth
Personalize the outside graphics and the picture backdrop. We can use patterns, logos, vectors, photos – the possibilities are endless.
---
---
The complete Photobooth package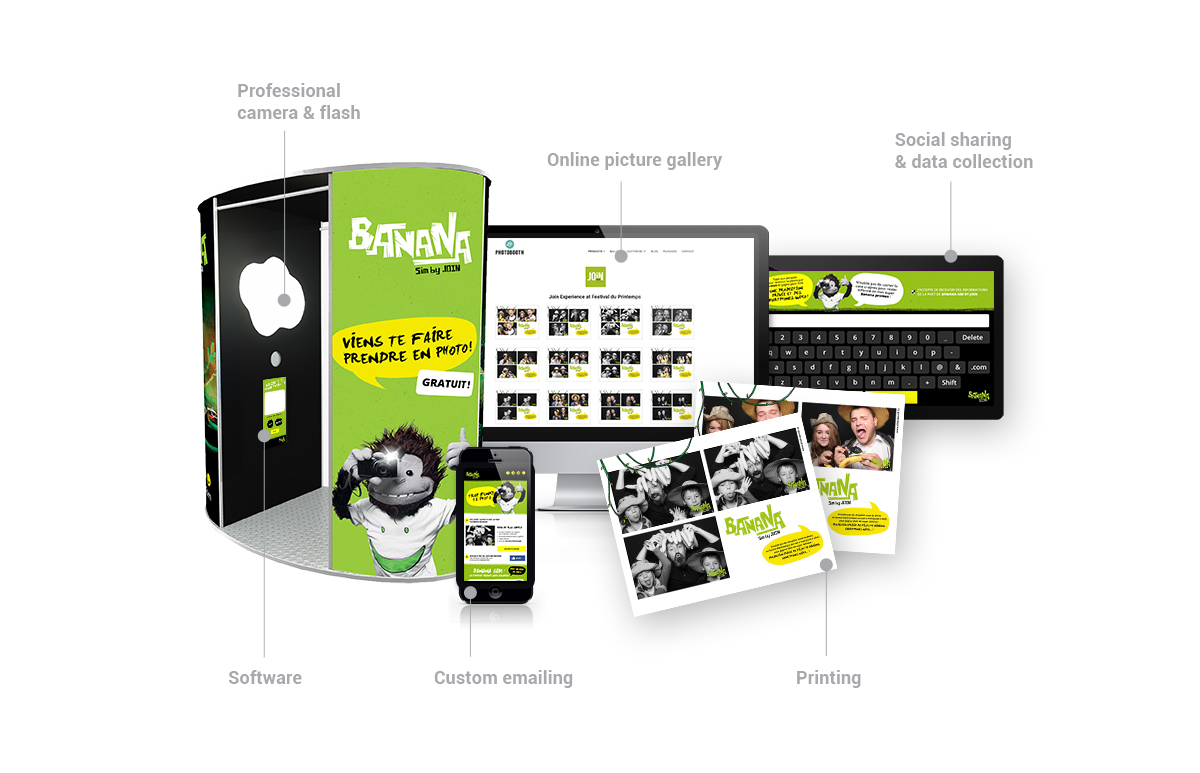 The Photobooth (as well as the MiniPod) comes packed with a professional camera and flash, resulting in high-definition, crisp photos. The flash ensures good light in any condition, so the booth can be used day or night with the same excellent results.
Our Photobooth software is easy to use and highly versatile. Users can choose between black & white or colour photos and are then guided through the process of taking the photos. The pictures get printed in less than 30 seconds on high quality photo paper that is glued to a protective cardboard back (also fully customisable!). Our designers can customise the touch-screen menu software as well as the layout and graphics of the prints.
The photo prints can be uploaded on an online gallery (public or private) on our website in the following days after the event. We can also set up a live automatic upload to a specific Facebook Business page.
Users can send their digital photo by email or share it on Facebook directly from the Photobooth. The software can also display the photos on a separate tablet for increased flow in the booth. We can add up to 10 user-input fields (name, email, country etc.) to collect various information before taking or sending the photo.
When users send their photo by email, they can receive a fully customized HTML emailing, with the photo included as an attachment. The HTML can contain promos, extra information or just plain text.
---